SculpSure vs Liposuction: How Do They Compare?
When considering fat reduction alternatives to liposuction you will certainly consider a number of non-invasive procedures. One in particular—SculpSure—has been increasing in popularity, and for all the right reasons.
While both SculpSure and Liposuction are effective as fat reduction procedures, there are some distinct differences.
What's the Difference Between SculpSure and Liposuction?
In terms of procedure, the two couldn't be any more different.
Liposuction is an invasive procedure where the cosmetic surgeon uses tools to go into your body and removes fat.
SculpSure is a non-invasive procedure that uses lasers to heat and damage fat cells, which get naturally absorbed and removed from the body over time.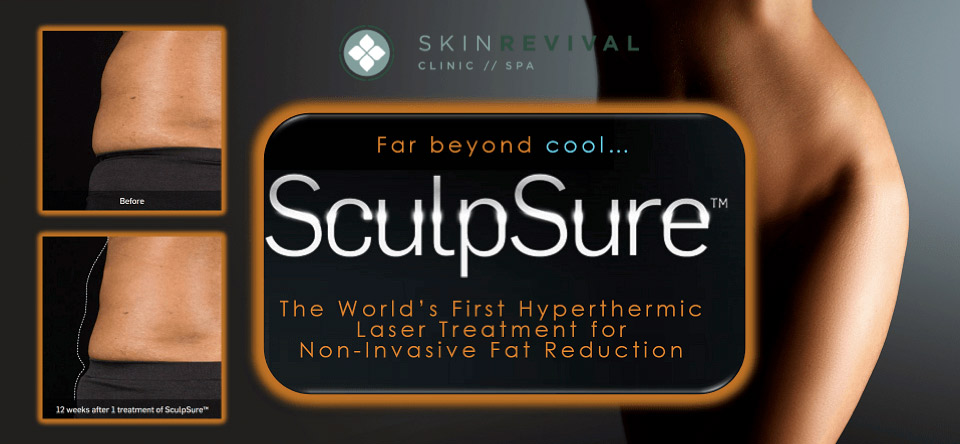 SculpSure vs Liposuction: Which Costs More?
The cost for a Liposuction procedure is more than double the cost of a SculpSure treatment.
The average cost of a SculpSure treatment is $2,000 to $5,000, while the average cost of a liposuction treatment is $3,500 to $10,000 plus additional fees for things like anaesthesia.
SculpSure vs Liposuction: What's the Recovery Time?
Since SculpSure is a non-invasive procedure there is no downtime. That means patients can come in during their lunch break and return to work immediately.
In some cases, patients experience some redness, swelling, or tenderness for up to 2 weeks, but nothing that prevents them from continuing their normal routine without pain or discomfort.
Your clinician may recommend you gently massage the area twice a day for 5 to 10 minutes or use a cold compress and/or acetaminophen to help relieve any discomfort.
On the other hand, liposuction is an invasive procedure which requires a downtime of 10 days to several weeks. During this time the patient will find it difficult to perform their regular routine and, in most cases, a compression garment is worn to properly treat and heal the area.
If you're hoping to reduce fat and continue on with your regular routine, SculpSure is definitely the best option.
SculpSure vs Liposuction: When Can I Expect to See Results?
If you're hoping to see results instantly, liposuction will give you them—but not without paying a price. In addition to being 2x more expensive than SculpSure, liposuction will also leave the patient with bruising, swelling, scars, pain, numbness, limited mobility and, in some cases, the patient will undergo postoperative weight gain.
Due to swelling and other post-procedural factors, it can even take up to a full year for some patients to see full results after their liposuction procedure.
It's also important to note that liposuction does not tighten the skin. While a liposuction quickly removes fat, patients may be left with loose skin.
SculpSure, on the other hand, will not leave you with any pain or signs of treatment. That being said, SculpSure takes more than one session to see results, and fat loss is not instantaneous. Although SculpSure is slower to provide fat reduction results, this gradual decrease in the fat over several weeks allows the skin to maintain its elasticity.
But for more than double the price, is liposuction really worth it?